Christmas & Secrets I ONLINE PRIVATE GROUP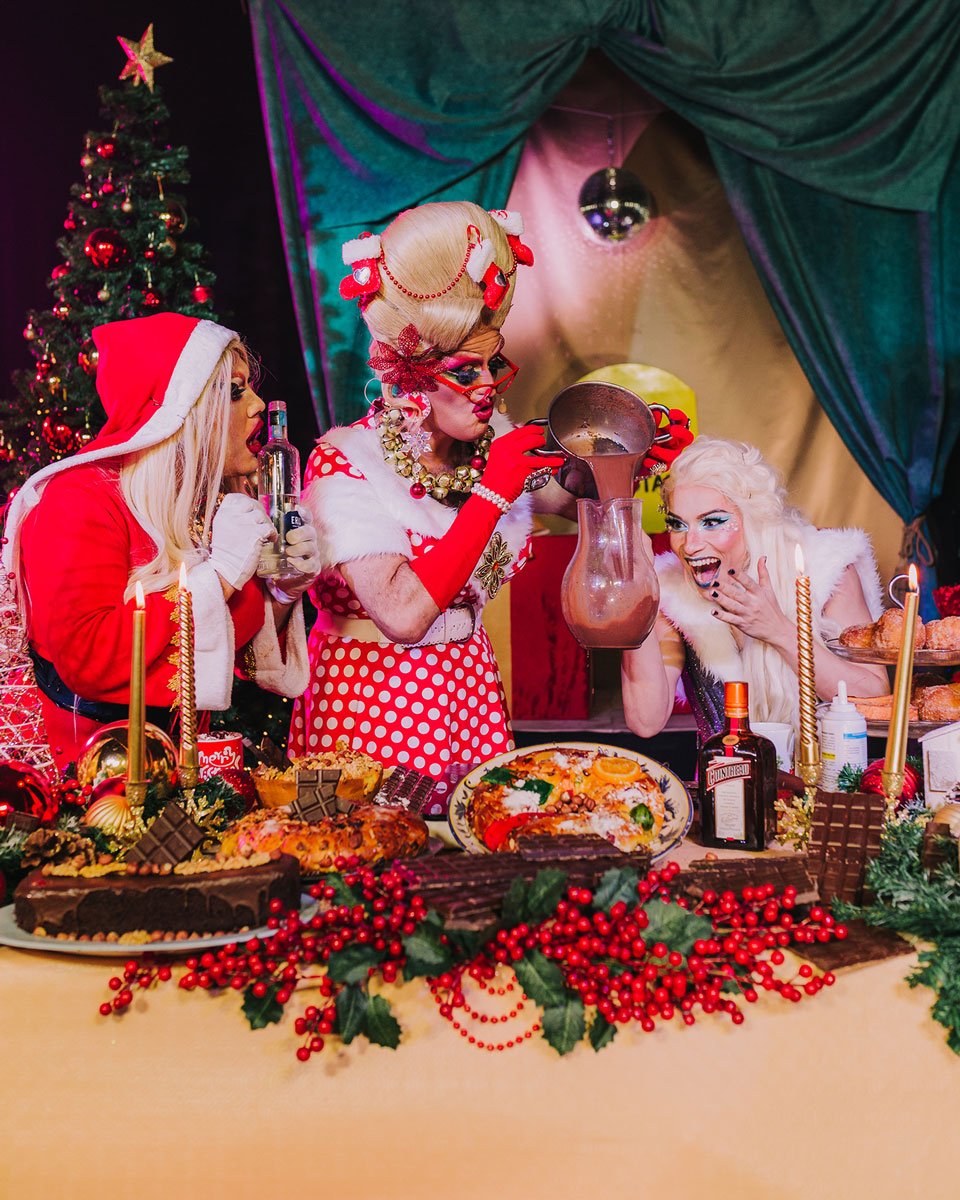 Duration: 90 Minutes
Product code: xmas.online.private
PLEASE NOTE: Due to our Production Quality and Team Size, a minimum of 30 tickets is required to book any Drag Taste Private Experience.
Welcome to the best Online Christmas Party ever!

Get ready to feel comfortable in your own home dressed in your ugliest Christmas jumper, in the company of several Drag Queens who make you feel like you are in their Palace in Lisbon!
This is not only an Online Experience, it's a super interactive magical adventure where you will be able to watch several Drag Xmas shows, full of fireworks, flying Drag Santas, explosions and choreographies from another world!


WHAT IS INCLUDED?
Interactive Class with Drag Chefs (your team can choose between being an Apron guest and cooking live, or being a Popcorn guest and enjoying the shows and games!)
3 Christmas themed performances featuring dancers, drag queens, aerial acrobats, pyrotechnics, singing and live band!
1 Interactive Virtual Game. The rules for the Snowball Game will be explained during the experience to your team
1 Christmas Catwalk competition between our Drag Queens and guests. Don't forget to bring your Ugliest Christmas Sweater or enjoy a unique catwalk!
1 Drag Taste gift to all participants in the experience. This Christmas gift will be announced at the end of the Experience.

EXTRA DETAILS
Join from your mobile phone or computer
90 minutes of pure fun
Private groups available up to 1000 guests
Presented in English (Portuguese, Spanish and French available on request)
Available platforms: Zoom, Google Meets, Microsoft Teams, WebEx and others
Get our add-ons to make your experience unique!

HOW DOES IT WORK?
Share the link and the Welcome email to your team! Show up 5 minutes early on the day of the Experience and get ready to Party!
Want to make your virtual event even more unique? While booking your Experience, select one of our add-ons and watch the magic happen!
Choose a date and time for your Experience, book a private session and check your email with the Zoom link and your ingredients list!